Kate's Songbook: Chapter 1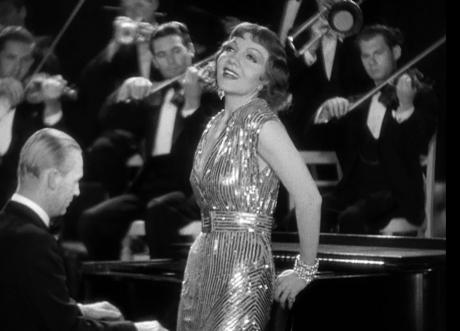 Like most well-born girls at the beginning of the 20th century, Kate DeWitt (Our Heroine) had an education in music. She learned to sing "appropriate" songs and to play an instrument (she chose piano because there was one in her house already).
The piano-playing didn't go so well — Kate couldn't read music. (Actually, she could read it; she simply couldn't translate it to finger movements. I have the same problem.) However, she could learn a song by listening to it, either by her music tutor's singing or on the gramophone. And so she did.
Unlike most of those well-born Edwardian girls, teenaged Kate grew into a full lyric soprano and, as she puts it, didn't "drive her audiences into thoughts of self-harm." She also broke free from the usual "appropriate" repertoire (light opera, devotionals, odes) and started learning popular songs from both sides of the Atlantic as well as France. Her father Charles would play gramophone records that were only ten or fifteen years out of date so he could listen to Kate sing along. Her mother Margaret didn't approve; then again, she disapproved of a lot of things Charles didn't mind. The lid came off Kate's musical ambitions once the Spanish Flu took Margaret in early 1919.
Kate first saw music being performed, rather than simply sung, at a 1914 traveling production of Gilbert & Sullivan's The Mikado. Her first public performance involved singing for wounded soldiers convalescing at the military hospital in Sutton Veny (Hampshire) at Christmas 1916.
Kate tells someone early in Bluejay Rises that she has only two skills that anyone will pay her to do: flying and singing. By the time we meet her in late 1936, she's abused her voice enough to push it into a lower register. This makes jazz more accessible but leaves most opera behind, though she stopped singing arias ages ago. She's also thoroughly comfortable in front of audiences. Good thing, too: what she earns singing in cabarets and bars supplements the meager and highly variable pay she gets for being an aerobatic pilot with an itinerant flying circus.
As I write Bluejay Rises, I add to Kate's songbook. I hope to post samples of these songs so you know what they sound like. You'll probably recognize many of the American and British tunes (especially if you're of a certain age); the French and German ones may be more obscure.
So, Chapter 1's songs…
The curtain rises on Kate on a dais with a jazz trio in the Le Pacha bar in the Hotel Royal, Oran, French Algeria. She's singing Rogers & Hart's "It's Easy to Remember" (1935).
Things happen (as they tend to do), and she switches to Cole Porter's "Anything Goes" (1934).
After that, well, more things happen. Check the excerpt for Kate's version of "another day at the office."